A BELOVED LANDSCAPE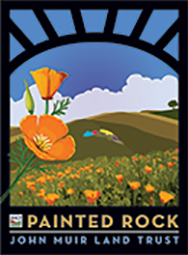 Thousands of donations received from local residents in a widely supported grassroots campaign raised the $2 million needed for JMLT to acquire Painted Rock in the summer of 2019. This 84-acre property and its highly visible hill located between Lafayette and Moraga will soon anchor a huge 505-acre park. A recreational resource for the entire East Bay, the completed park will offer miles of trails and sweeping views, and it will serve as a protected haven for local wildlife.
Spending time in traffic on once rural roads is a constant reminder that private land in Lamorinda has been under intense development pressure for decades. Two new residential projects — Palos Colorados and Rancho Laguna II — are adding 150 houses on properties adjacent to Painted Rock. Local citizens and the Town of Moraga arranged that in place of a proposed private golf course, the developers would instead preserve two parcels totaling 421 acres. These are now set aside as natural habitat and public open space protected by conservation easements preventing future development. The 84 acres of Painted Rock and its 935-foot summit will be the focal point of a new park totaling 505 beautiful acres with miles of multi-use trails, ponds, streams, windswept grasslands, and gorgeous views.
TRAILS & HABITAT
Perched above the intersection of Moraga Road and Rheem Boulevard, Painted Rock is one of the most visible landscapes in the area, seen daily by thousands of commuters. When the property opens later in 2020, outdoor enthusiasts of all ages will explore unique elevated trails and viewpoints that complement the popular low-lying trails throughout the region. The ridgeline along Painted Rock is among the highest points of elevation in the entire area — just waiting for hikers, cyclists, runners, dog walkers, bird watchers, and nature-lovers to experience its sweeping views of Mount Diablo, Las Trampas Regional Wilderness, and notable peaks and valleys in all directions.
Fragmented habitat is one of the greatest threats to wildlife. Preserving the 505 acres around Painted Rock keeps intact a landscape of annual and perennial grasslands, coastal scrub, and seep and spring wetlands. Hawks soar overhead, and the area is suitable for the threatened Alameda whipsnake. Productive springs and stock ponds have the potential to harbor the threatened California red-legged frog. These springs support wetland-associated vegetation, arroyo willow trees and a variety of hydrophytic grasses and herbs.
TRADITION
A tradition dating back decades makes the property as iconic as any in a small city or town. Unknown persons periodically whitewash the boulders that face the streets below, and then paint memorable messages in the dead of night. These mysteriously coincide with the events and happenings at the nearby high schools. While not exactly encouraging it, residents have embraced this tradition as a local rite of passage. Few have looked up at a freshly painted homecoming slogan without a smile and a fond memory of times past.
OPPORTUNITY
Painted Rock was once offered for sale as a development site for $15 million. Committed to conservation, the landowner generously offered the property to JMLT as an extraordinary one-time opportunity to shape the landscape we leave to future generations. Painted Rock is an important acquisition in The Moraga Hills Campaign, part of John Muir Land Trust's decades-long effort to protect the most threatened properties in the East Bay Hills. This landscape defines our region's rich natural heritage. The campaign will protect hundreds of acres in Lamorinda that protect native species, preserve clean drinking water, and offer residents spectacular opportunities to experience wide-open natural spaces just minutes from home.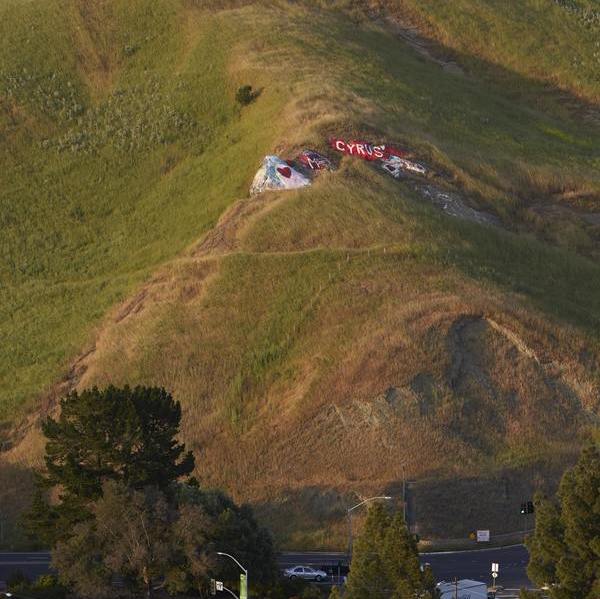 Getting to Painted Rock
Painted Rock is open for public access. The best way to visit is to go up Fay Hill Road, off Rheem Blvd, to the top of the hill. On the left is a gate, and just beyond that is parking for several cars. Hike out the road beyond the gate and enjoy the views. VIEW MAP