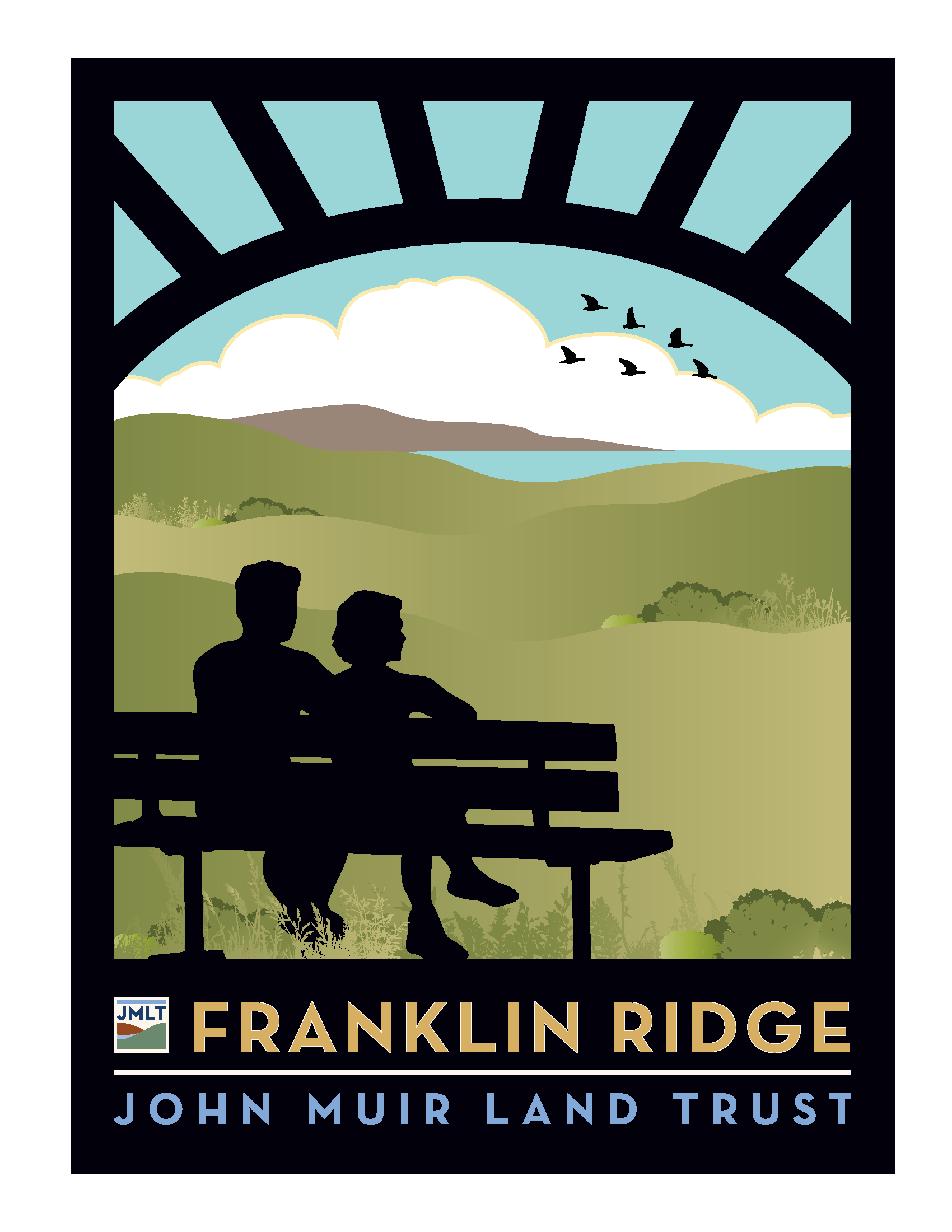 The hills to the west and southwest of downtown Martinez are known locally as Franklin Ridge. Named for Gold Rush pioneer Edward Franklin who came to California from England in 1849, these hills are a delightful way to experience the landscape much as it was a century and a half ago. The seven properties acquired by JMLT over the course of three decades comprise a 1,285-acre integrated landscape that offers sweeping views from elevated ridgetops, miles of multi-use trails, an unbroken corridor of vital wildlife habitat, and the opportunity to reflect on the area's rich history as you walk in the footsteps of John Muir himself. Be sure to visit the John Muir National Historic Site nearby.
The first three acquisitions that form the core of this hilltop park were acquired in quick succession during a six-year period: Sky Ranch (1998), Gustin Ranch (2002), and Dutra Ranch (2004). Here you will marvel at panoramas of the Bay and Mount Tamalpais to the north and west, gorgeous rolling hillsides in vibrant seasonal colors to the south, and Mount Diablo and perhaps even the distant snow-capped Sierra Nevada to the east. Hikers up for a healthy trek will delight in exploring live oak and bay laurel woodlands, rolling grasslands, and coastal scrub. The 3-mile Tina Batt Trail is named for a tenacious defender of lands and wildlife who was a founder of JMLT. This protected open space is a treasure for nature enthusiasts as it provides pristine habitat for native wildlife including the threatened California red-legged frog and Alameda whipsnake.
Getting to Franklin Ridge
The Franklin Ridge properties are located south of Martinez, CA, most easily accessed from Highway 4 via the Alhambra Avenue exit. There are four main trailheads and parking areas.