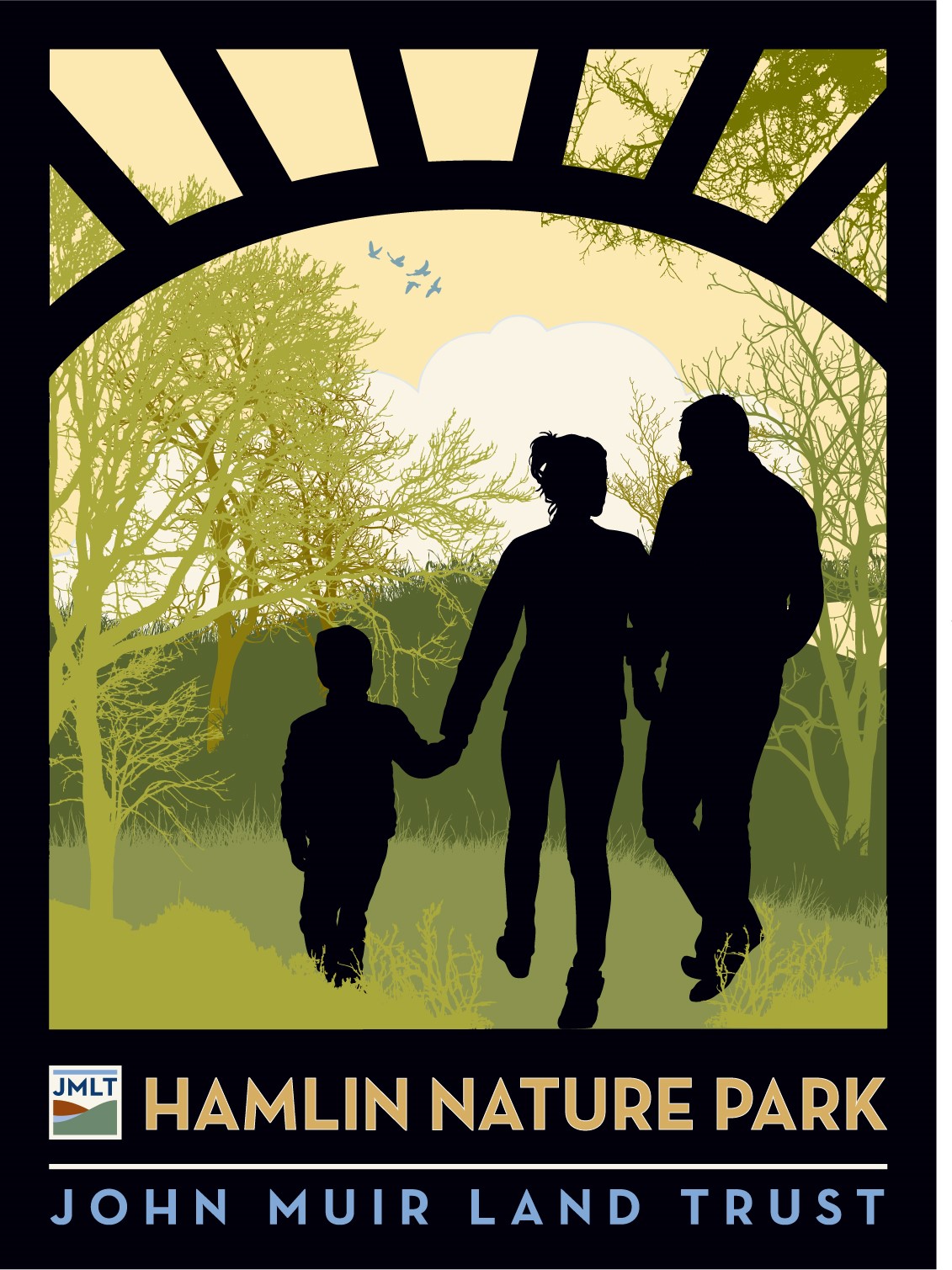 Tucked into suburban Lafayette, the 20-acre Hamlin property (formerly known as Batwing) is a wonderful example of a neighborhood park-in-the-making, one that gives people everyday access to the natural beauty of the East Bay just steps from their front doors. So named because its parcel shape resembles a flying bat, the property offers steep trails for energetic young explorers and quiet sanctuaries of moss-covered trees for those seeking more peaceful reflection. 
In early 2019, Lafayette City Council voted unanimously to spend $1.8 million to acquire this hilly property with the assistance of JMLT. Once zoned for a maximum of 40 housing units, Hamlin instead helps the city to achieve half its goal of adding 44 acres of new parkland. "This decision represents one of the most historic actions the City Council has taken in decades," said Mayor Cameron Burks at the time.
JMLT'S ROLE
The acquisition demonstrates the vital role that land trusts play in local conservation. First, JMLT negotiated a purchase agreement with the landowner. With the property under contract, We then conducted necessary due diligence by commissioning geotechnical reports, a phase 1 environmental assessment, and title research. We identified funding sources, including an East Bay Regional Park District (EBRPD) Measure WW grant sourced from a $500 million bond extension approved in November 2008. JMLT then purchased the property and conveyed it the City of Lafayette. The two partners are working collaboratively on opening Hamlin Nature Park for public access soon.
A healthy park system offers diverse opportunities for outdoor recreation. In Lamorinda, JMLT has protected 604-acre Carr Ranch, a pristine addition to a large wilderness refuge; Painted Rock, the anchor of what will be a centrally located 505-acre community park enjoyed by hundreds of visitors daily; and Batwing, a cozy neighborhood park. The goal is to do many more. Lafayette Parks, Trails and Recreation Director Jonathan Katayanagi said, "We're delivering walkable parks for everybody. Neighbors can finish their dinner, grab their kids and their dogs, and go out to this open space."
Hamlin Nature Park is not yet open to the public. Subscribe to JMLT email for updates.
Join our email list!
"*" indicates required fields