Volunteer with us
Volunteers provide tremendous benefit to John Muir Land Trust by helping to fulfill our mission of protecting and caring for open space, ranches, farms, parkland, and shoreline in the East Bay. Whether you love getting your hands dirty outside, hiking or using your specialized skills, we've got a place for you.
As a volunteer you contribute to the preservation of our community's natural heritage through the following roles:
Volunteer on the Land
Trail Monitor: Hike, run, bike or ride JMLT properties to monitor trail conditions, fill maps, and check signage. Optionally: photograph, record wildlife species, and engage with the public while monitoring the properties. Report your findings here.
Land Steward: Help with construction and conservation activities. Help build trails, fences, plant trees, and/or other property stewardship projects. Note: Due to social distancing, this volunteer role has become more limited, but still available in certain cases.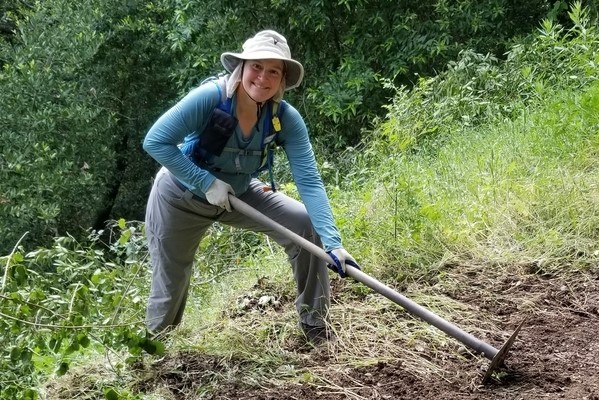 Volunteer at Family Harvest Farm
Farmer: Grow organic produce, pull weeds, plant seeds, shovel mulch, and assist with other daily farm tasks at Family Harvest Farm— a farm for youth and adults to participate in a local food system that encourages healthy living, nurtures the environment, and grows community.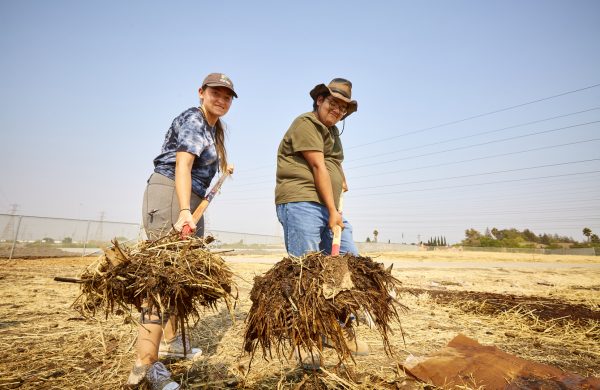 Volunteer with Other Skills
JMLT works with volunteers of all types. If you have specialty skills, please reach out.
Photography: Share your nature photos of JMLT properties with us!
Office Support: Help JMLT's administrative efforts, support development, and organize outreach programs. You may help with data entry, filing, research and organizing. Long term and short term roles are available. Requirements: Interview. Please note: due to social distancing, this volunteer role has become more limited, but still available in certain cases.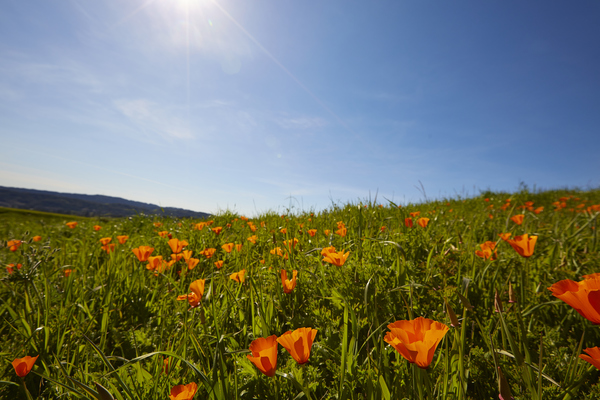 To apply: Please review the job descriptions above and apply here.
Volunteer orientation is a great place to learn more about John Muir Land Trust and volunteer opportunities. Visit JMLT's calendar to find upcoming volunteer orientations or view our Fall 2020 Virtual Volunteer Orientation.
Qualifications and Training: Most volunteer roles require the applicant be 18 years of age. Please see job descriptions for more information on qualifications and training.
We look forward to meeting you! Contact Hannah Hodgson for more information.