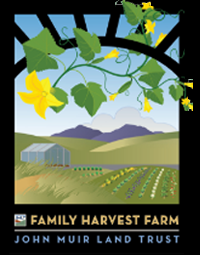 The mission of Family Harvest Farm, a program of John Muir Land Trust, is to employ and train foster youth in a local food system that encourages healthy living, nurtures the environment, and feeds the community in Pittsburg, California.
Family Harvest Farm employs transition-age foster youth in a hands-on job-readiness program, teaching marketable skills and preparing them for independent adulthood. The farm collaborates with referring agencies as part of a wraparound team to provide trauma-informed workforce development that meets the youths' needs.
Our fresh produce is regeneratively and organically grown on the farm's 3.5-acre site. In addition to growing organic produce for communities in need, the farm hosts educational workshops for the greater community. Volunteers work alongside our apprentices in a collaborative outdoor setting.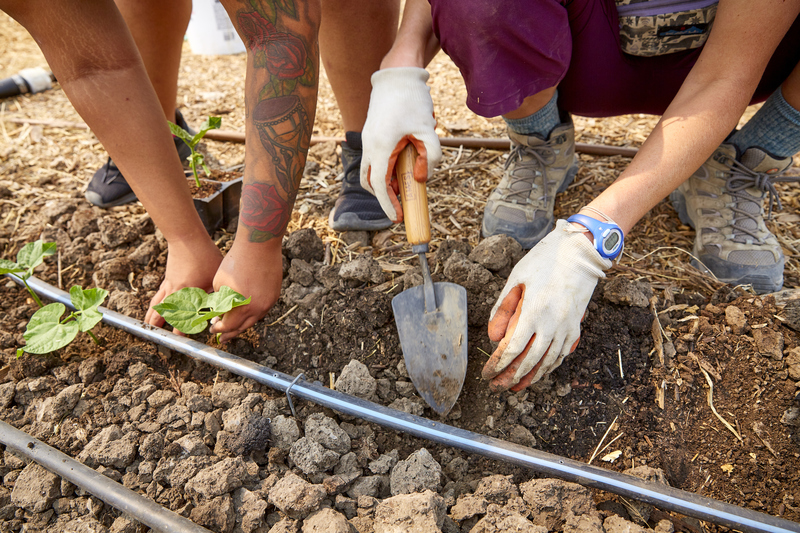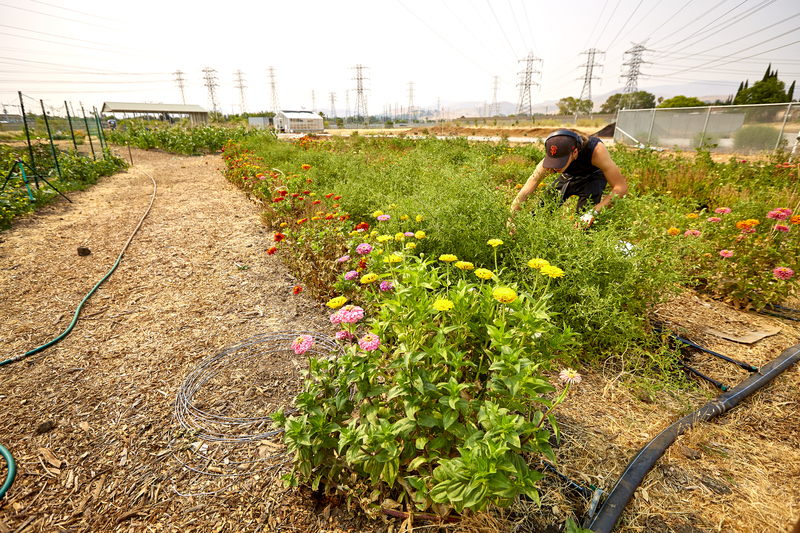 FOSTERING RESILIENCE AND GOOD HEALTH
Family Harvest Farm is an innovative solution to the unique issues encountered by transition age youth in the current system. It is a community that recognizes healthy living requires a foundation of affordable, high quality food. Work on the farm is structured with a strong family dynamic—clearly defined roles and routines, mutual support, nurturing mentorship, opportunities to teach and learn from each other, and the satisfaction of contributing to the achievement of larger group goals.
When fully operational, Family Harvest Farm will specialize in organic vegetables and flowers. Produce will be sold at farmers markets and to institutional buyers such as nearby restaurants, hospitals and school cafeterias. Community Supported Agriculture (CSA) subscriptions will be offered at affordable prices. Food will be donated to those who need it.
We are actively seeking individual and institutional funds to build and install farm infrastructure and open more apprentice positions. Your gift supports state-of-the-art farming practices. Regenerative agriculture reduces carbon emissions, increases biodiversity, and improves soil quality while building water resilience and nutrient density. The farm's approach envisions everything—people, animals, plants, compost and the surrounding environment—working together.
Family Harvest Farm Features
| | |
| --- | --- |
| | Provides employment opportunities, job skills and career development for transition age youth with experience in the foster care system |
| | Utilizes farming practices that reduce carbon emissions, while increasing biodiversity |
| | Hosts workshops for school groups and the general public on nutrition and environmental education |
| | Repurposes vacant urban land to improve our quality of life |
| | Provides affordable, fresh produce to the community through direct sales, CSA boxes, and donations to those in need |
| | Creates a nurturing environment where everyone has the opportunity to thrive |
Get Involved
Farm Volunteers
Volunteers are an integral part of the farm. Working alongside apprentices, volunteers help grow organic produce, pull weeds, plant seeds, shovel mulch, and assist with other daily farm tasks. See volunteer opportunities!
Farm Employment Opportunities
HELP US GROW
Your donation today changes lives, transforms neighborhoods, and provides access to healthy food.
News about Family Harvest Farm