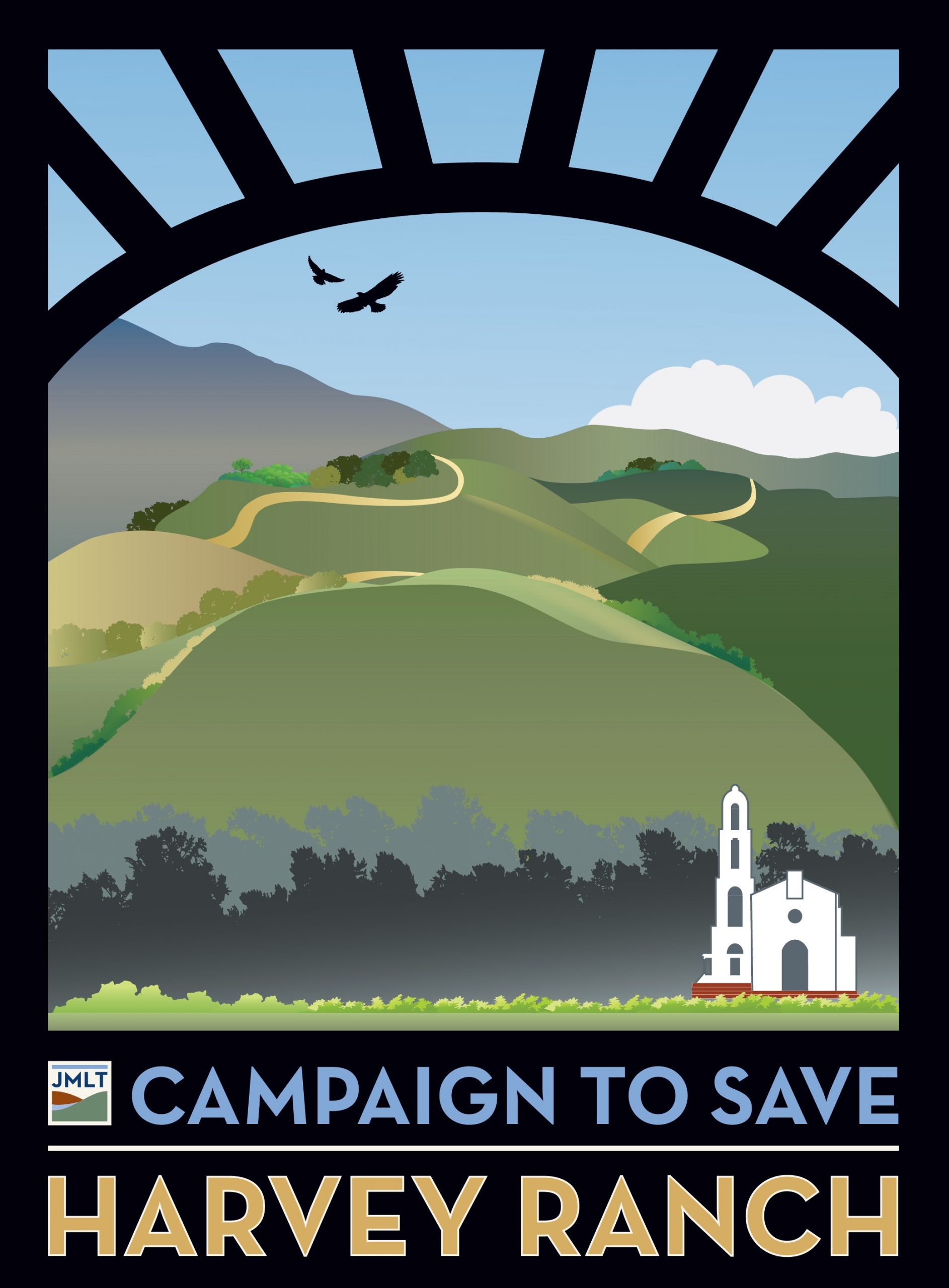 The Campaign to Save Harvey Ranch is one of the most consequential efforts in JMLT's thirty-year history. Acquiring and permanently protecting Harvey Ranch's 126 acres promises a new gateway to 15,000 acres of pristine wilderness, a critical buffer for wildlife habitat, new staging areas, trailheads, and trail connections, and so much more.
Forming the natural backdrop to Saint Mary's College of California in Moraga, Harvey Ranch is an easy gateway into the difficult-to-reach wilderness formed by Las Trampas Regional Wilderness and the San Leandro Watershed. Protecting the ranch will make accessible superb trails with exceptional views, and provide a necessary buffer between essential wildlife habitat and encroaching residential development. 
Our Collective Opportunity
A few minutes spent in daily traffic on the once-rural roads of Lamorinda make it clear that the area is booming. Population pressure grows as each new home is built and new traffic light installed. Protecting Harvey Ranch is a rare opportunity to save a landscape that is a critical conservation milestone— a gem to be spared from bulldozer, concrete, and asphalt.
A protected Harvey Ranch will open a wilderness adventure to nature lovers of all ages and abilities, while safeguarding wildlife habitat from residential encroachment. Short walks will be rewarded with stunning views. Hikers seeking strenuous excursion will explore miles of trails in diverse terrain. Equestrians will discover excellent ranch roads used for over a century.
Protecting Wildlife 
Residential development is needed and inevitable. But we must develop in sensible places. The wild residents of our region need Harvey Ranch. The ranch protects habitat for threatened and endangered species such as the Alameda whipsnake and the California red-legged frog. These lands harbor gray foxes, deer, opossums, raccoons, gophers, jackrabbits, weasels, bobcats, and skunks. Soaring raptors include red-tailed and Cooper's hawks, American kestrels, and golden eagles. Your support will protect one of the remaining thriving refuges for native wildlife in our metropolitan area.
Harvey Ranch Features
| | |
| --- | --- |
| | 126 untouched acres |
| | Gateway to 15,000 acres of pristine wilderness |
| | New staging area, trailheads, and trail connections |
| | Convenient to entire East Bay |
| | |
| --- | --- |
| | Quick access to exceptional views and pathways |
| | Enhanced buffer for wildlife |
| | Protected viewshed |
| | Preservation of Saint Mary's College environs |
PROJECT GOALS
EXPAND
Offer low impact recreation to thousands of pristine acres
INSPIRE
Provide a wilderness experience that inspires young minds
PROTECT
Add a critical buffer for wildlife habitat
CONNECT
Bring together trail systems of regional importance
ENHANCE
Preserve the bucolic setting of Lamorinda and Saint Mary's College