Now Open!
Thanks to thousands of donors and conservation partners, we raised the $4M needed to purchase and permanently protect Harvey Ranch. Now it's time to get out and explore Harvey for yourself!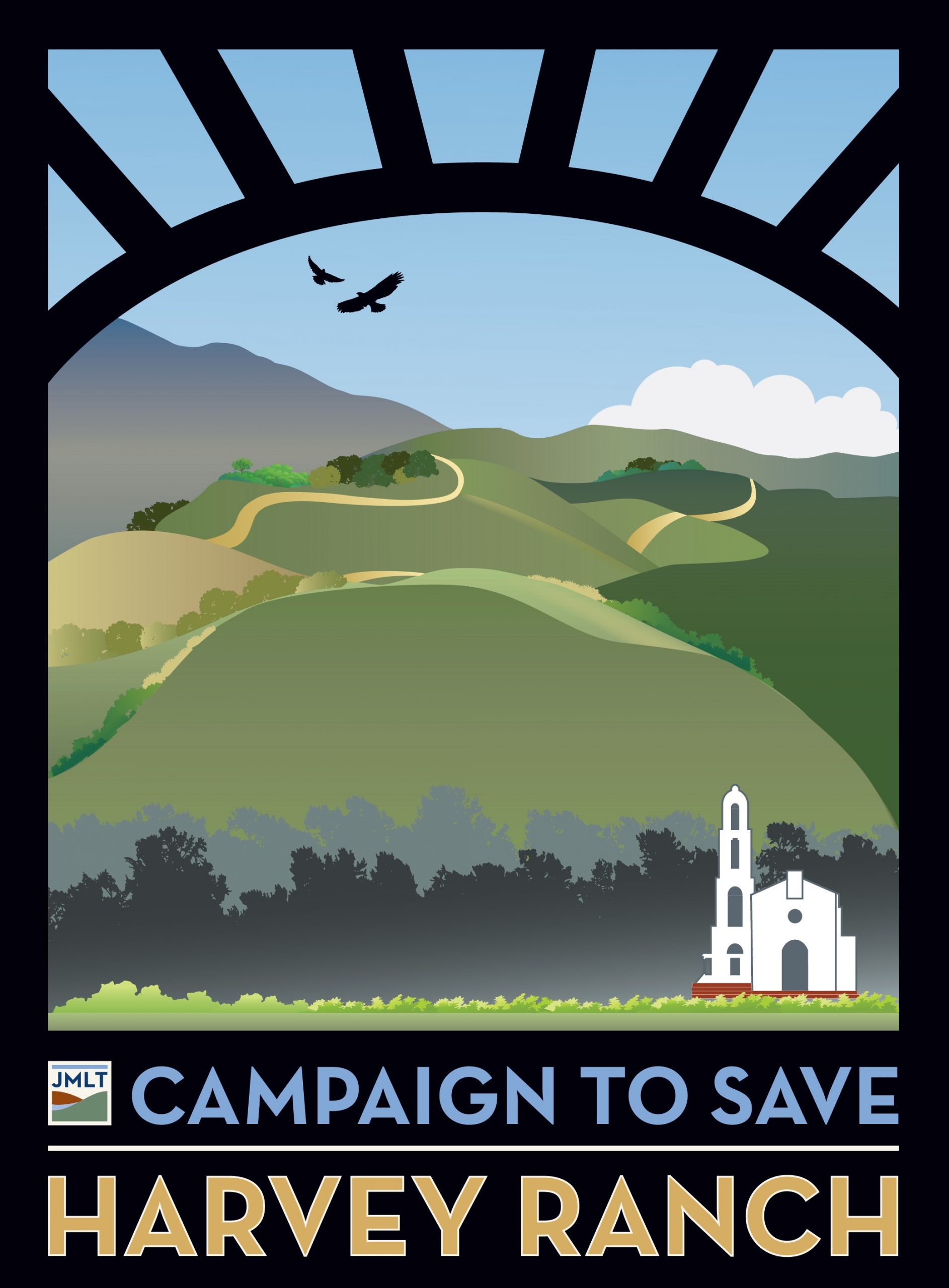 The Campaign to Save Harvey Ranch was one of the most consequential efforts in JMLT's thirty-year history. Now permanently protected, Harvey Ranch offers nature lovers access to Carr Ranch and a new gateway to the 15,000 acre wildlife refuge formed by Las Trampas Regional Wilderness and the San Leandro Watershed. It also provides a critical buffer for wildlife habitat along with new staging areas, trailheads, and trail connections.
The ranch protects habitat for threatened and endangered species such as the Alameda whipsnake and the California red-legged frog. These lands harbor gray foxes, deer, opossums, raccoons, gophers, jackrabbits, weasels, bobcats, and skunks. Soaring raptors include red-tailed and Cooper's hawks, American kestrels, and golden eagles.
Visiting Harvey Ranch
From St Marys Road turn southeast onto St Marys Parkway and into the campus of Saint Mary's College of California. Check-in at the Public Safety Kiosk and park in the adjacent parking lot. Pay any parking fees and observe all rules. Walk across campus to Mission Road and from there take the path uphill towards Geissberger Observatory and to the trailhead that leads onto Harvey Ranch.
Rules
Harvey Ranch is open from dawn to dusk. Dogs must be on-leash at all times. Bicycles, smoking, campfires, barbeques, fireworks, camping, fishing, hunting, motorized vehicles, and drones are prohibited. These are cattle-grazing areas. Do not attempt to touch any cows. Keep distance and avoid getting between cows and their calves. Close any gate as you enter or leave.
Harvey Ranch Features
| | |
| --- | --- |
| | 126 untouched acres |
| | Gateway to 15,000 acres of pristine wilderness |
| | New staging area, trailheads, and trail connections |
| | Convenient to entire East Bay |
| | |
| --- | --- |
| | Quick access to exceptional views and pathways |
| | Enhanced buffer for wildlife |
| | Protected viewshed |
| | Preservation of Saint Mary's College environs |