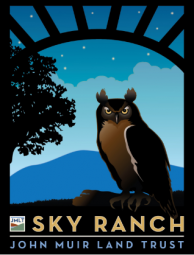 Its name says it all. Up here, overlooking Suisun Bay and taking in glorious views of Mount Diablo, you feel on top of it all. Sky Ranch provides a glimpse of a distant era, when open land stretched for miles with few signs of human presence. Nestled in the hills southwest of Martinez, the property was acquired by JMLT in 1998, saving it from impending development. Sky Ranch provides important wildlife habitat and recreational opportunities. The property connects a number of popular trails – the Bay Area Ridge Trail, Contra Costa Feeder Trail #1, and the California Hiking & Riding Trail all converge here.
While hiking, biking or riding horseback you might see deer, fox, coyote, red-tailed hawk or American kestrel – all of which speak to the property's timeless value as a home for resident and migratory wildlife. Shady oak woodland and native grassland embrace the upper portions of Alhambra and Rodeo Creeks, where reptiles and amphibians such as the threatened California red-legged frog and the Alameda whipsnake take residence. Several large and small mammals, songbirds and raptors thrive here, as well as threatened, endangered and special status animals including the golden eagle and the Cooper's hawk. Majestic mountain lions have been occasionally observed here and one aim of JMLT's conservation effort is mountain lion habitat protection. But not to worry, the animals keep their distance.
A visit to Sky Ranch begins on the Feeder Trail, whose first mile offers native plants such as Sticky Monkeyflower and Coyote Mint, before it crosses Franklin Creek and climbs the ridge. Elevation gain up to the Sky Ranch Kiosk is 700 feet. The hike extends via the Tina Batt Trail (3 miles) for excellent views of Mount Diablo, Contra Costa and the Carquinez Strait. From the Kiosk one can take the Dutra Loop Trail (2.5 miles) or simply return down the Feeder Trail (1 mile) to the starting point. Regardless of chosen path, it will be a day well spent!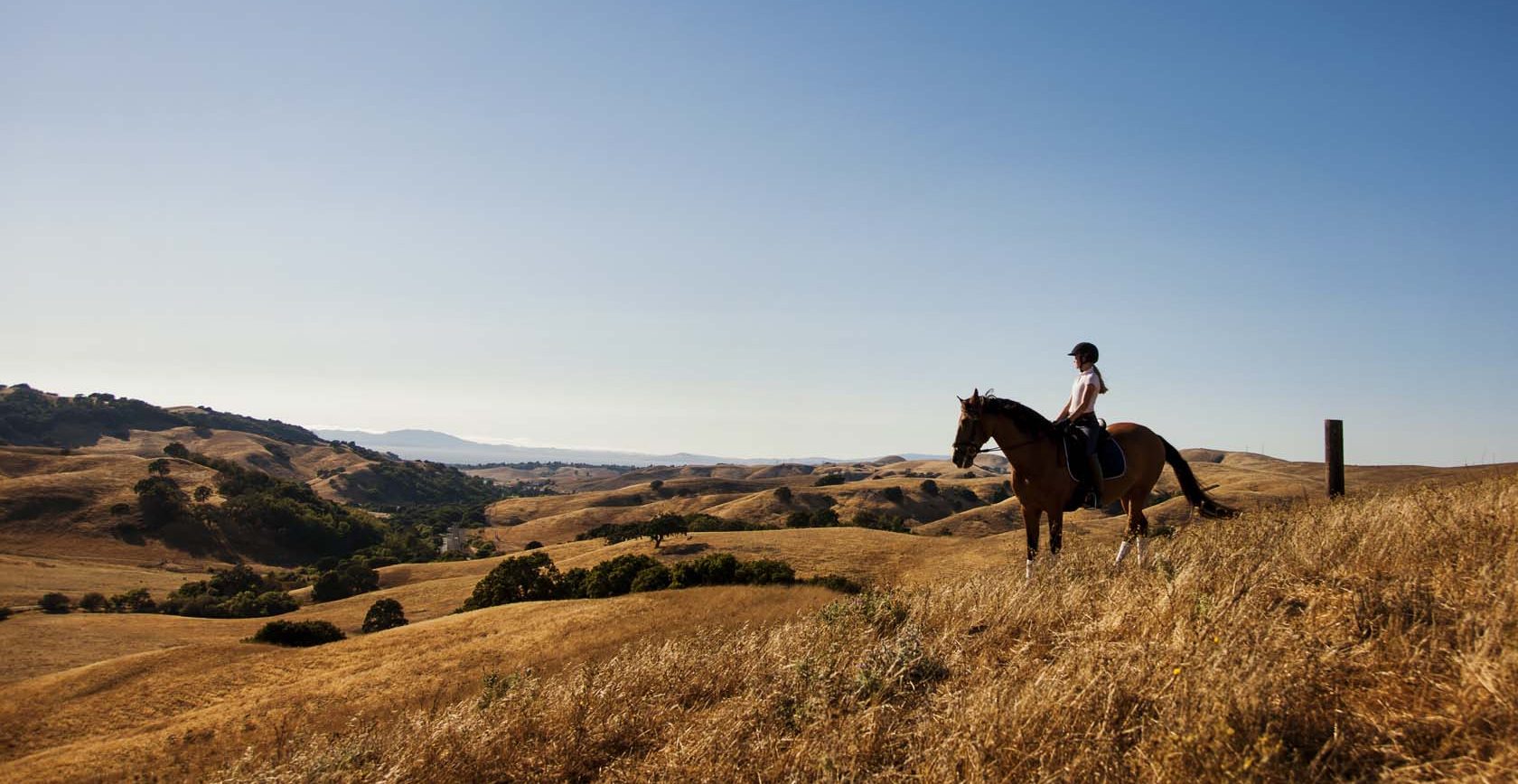 GETTING TO SKY RANCH
From Highway 4 eastbound: Exit Alhambra Avenue. Turn right onto Alhambra Avenue. Make your first right onto Franklin Canyon Road.
From Highway 4 westbound: Exit Alhambra Avenue. Turn left onto Alhambra Avenue. Turn right onto Franklin Canyon Road.
Then: Continue on Franklin Canyon Road for one mile. Turn left onto Dutra Road. The trailhead marked "Contra Costa County Feeder Trail #1" is on the left about one-tenth of a mile up the road. Watch for the yellow "END" sign on the left and park on the left side of the trailhead and stables. The Feeder Trail leads a mile up to the gate at the entrance of the Sky Ranch property. The Sky Ranch Kiosk is there, with signs and a map.