Donor Spotlight: Rosanne Siino

Weekend Hike: Fabulous Fernandez
May 31, 2023

Weekend Hike: Almond Ranch has it All
June 14, 2023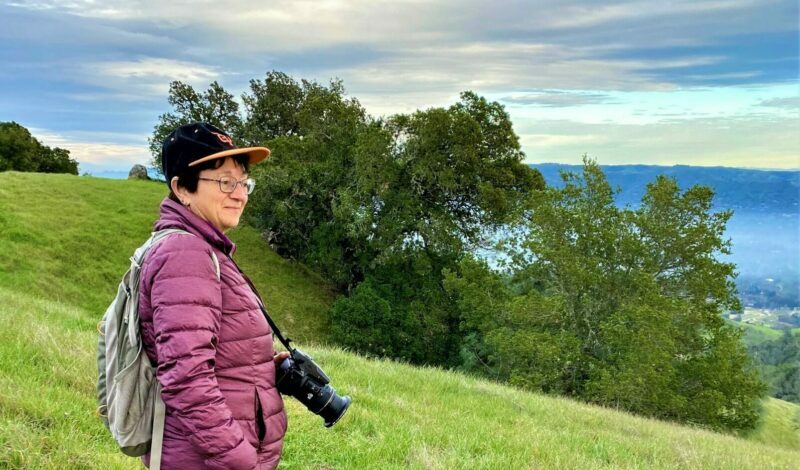 A SPIRITUAL CONNECTION TO NATURE
"Being in nature brings me peace." As a child growing up in Pittsburg, CA, Rosanne Siino was delighted by wildlife, nature, and the outdoors. As an adult, this connection has become fundamental to who she is. As a Master's student in Ecotheology at Berkeley's Graduate Theological Union, Rosanne wants to tie her spirituality with environmental work and ecojustice.
"Even in the midst of today's climate and biodiversity crises, there is too little talk about ecological issues in our churches," she says. "I want to change that. I see a spiritual presence in nature and believe we must value what has been given to us. I feel a responsibility to care for what God created."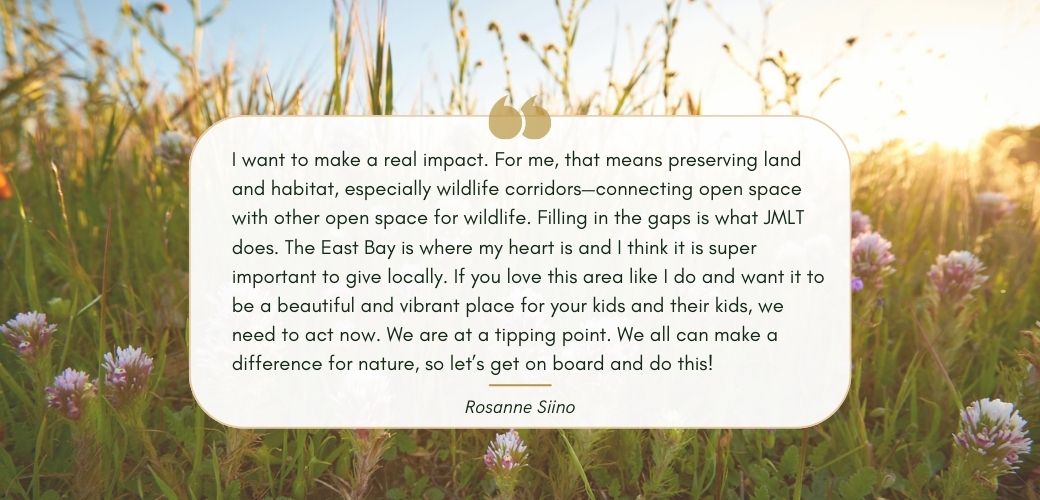 Rosanne now lives in Kensington and loves exploring the East Bay Hills just steps from her backyard. During the Covid lockdown, she and her partner decided to explore new places in the area. Fernandez Ranch has become a favorite. "The East Bay has so many habitats; with the area's biodiversity, you can go on safari right here!"
Seeing so much development in the region since childhood, Rosanne became greatly concerned about habitat loss, and that led her to JMLT. Her introduction involved learning about Pacheco Marsh and our work restoring wetland habitat.
JMLT is deeply grateful to Rosanne and thousands of donors like her who make our work possible. As a member of the John Muir Legacy Society, Rosanne's legacy investment in JMLT means more land will be protected in perpetuity for all human and non-human residents for generations to come. 
If you'd like to learn how you too can make JMLT a part of your legacy, please get in touch with Kathleen Stavis.