Family Harvest Farm Wreath Workshop

Family Harvest Farm Composting Workshop
September 8, 2021

Family Harvest Farm Volunteer Workday
December 20, 2021
December 4, 2021 10am - 12pm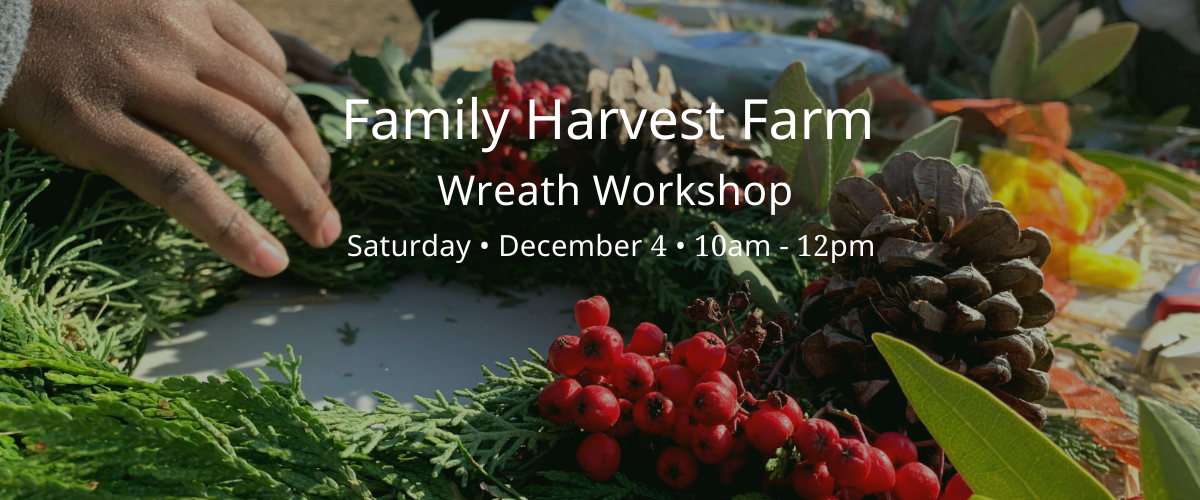 Make Your Own Wreath
Welcome the winter season with a holiday wreath! Join Mary Cherry of Family Harvest Farm for this FREE, family-friendly, interactive lesson on how to make your own wreath using local plants and herbs.
Please bring a snack, folding chair, work gloves, sun protection, layered clothing, and water bottle. Must be 18 years or older or attending with a parent or legal guardian to attend.
While the event is outside, we encourage you to physically distance. Masks are required for everyone, regardless of vaccination status. Please kindly decline if you are not feeling well.