Family Harvest Farm Plant Sale & Tour

Special Volunteer Day: Weed Abatement To Reduce Fire Risk June 17
January 10, 2023

JMLT 2023 Kick-Off
January 30, 2023
April 28 - April 29, 2023 11am - 2 pm
Family Harvest Farm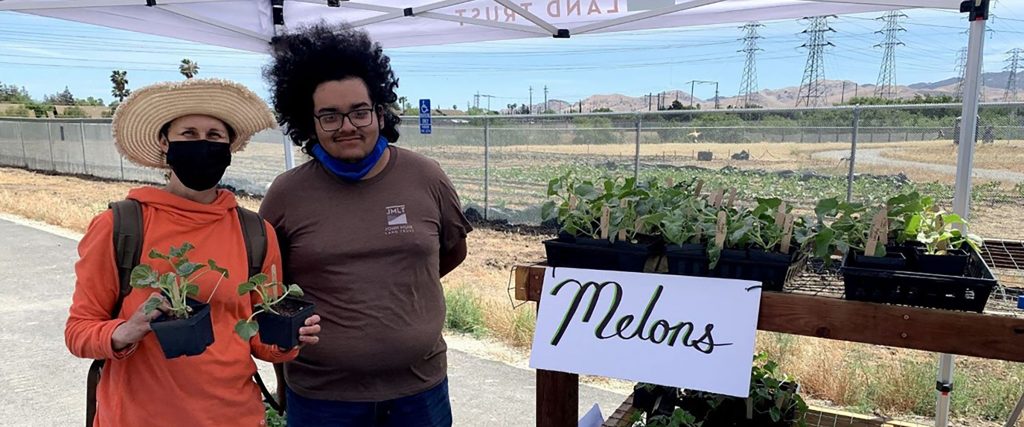 Spring is fast approaching, which means it's plant sale time at Family Harvest Farm!  Come find plants to spruce up your home garden and dinner plate. We have tomatoes, peppers, melons, flower plants, and produce. Our organically grown potted plants and produce will be on sale at a discounted price.
Please just drop in for the sale, but do sign up in advance for a tour of Family Harvest Farm at 12:30pm on Friday, April 28 or Saturday, April 29.
On a 3.5-acre site in downtown Pittsburg, Family Harvest Farm produces organically grown produce, herbs and flowers. Proceeds from produce and plant sales support our programs to engage the community in local agriculture and our apprenticeship program for transition-age foster youth. Family Harvest Farm is a program of John Muir Land Trust.
While the event is outside, we encourage you to physically distance when possible. Masks are not required outdoors but are required inside farm buildings. Please kindly decline if you are not feeling well.