Painted Rock Trail Building

Family Harvest Farm Plant Sale
March 31, 2022

Family Harvest Farm Volunteer Workday
April 28, 2022
May 20 - May 22, 2022 10am Fri, 6am Sat & Sun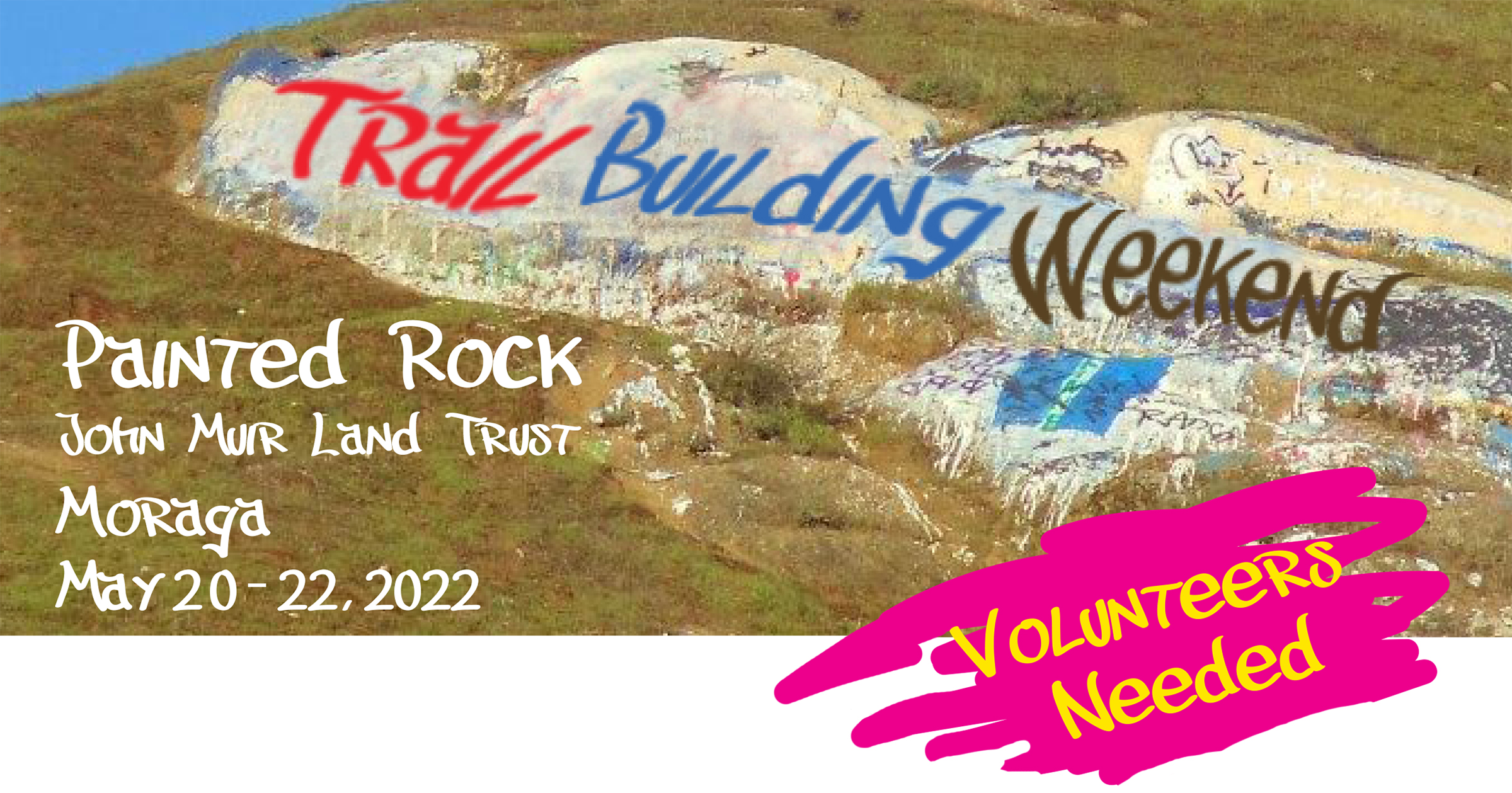 Come join Volunteers for Outdoor California and help build new trails on JMLT's iconic Painted Rock property in Moraga.
Painted Rock hill is the highest and most visible part of what will be a 500-acre park. You can volunteer on the trail, for kitchen duty, or in base camp. Tools, gloves, and instructions will be provided. No experience is required. Meet people with similar interests. Join for one day or for the whole weekend. Some folks will be camping out on Friday and Saturday nights. Children 14 and over are welcome.
This is an event of Volunteers for Outdoor California. For complete details and to register, please visit the V-O-Cal website or signup directly here.
The event will take place outdoors. While the event is outside, we encourage you to physically distance when practical and possible. Masks are not required outdoors.