QUARTERLY & MONTHLY GIFTS
Consistent, reliable funding allows us to better plan for the stewardship of our protected properties. Sustaining Members provide a steady stream of support through monthly or quarterly contributions to John Muir Land Trust. We are grateful to our Sustaining Members and invite you to join today.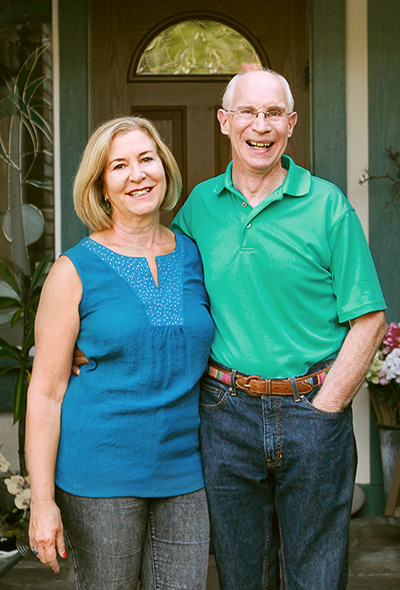 Why We Give
"We give to charitable organizations throughout the year on a one-time basis. Sometimes a special project or issue catches our eye. But JMLT stands out as an organization that is essential to our quality of life, and so we contribute monthly.
Each day, we enjoy the natural beauty that abounds in our neighborhood, our city and throughout the East Bay. We feel the need to show our gratitude for all that JMLT does to enhance our lives. Unlike service providers that supply utilities such as gas, water, and electricity, JMLT can't bill monthly for the services they provide. They can't tax us as a city would to provide important facilities. Instead, they depend on community support month by month to keep their operations running—all for our direct benefit. We believe that anyone who appreciates the natural open spaces around us should support this nonprofit organization."
—Dawn Block and Dr. Michael Harris, Pleasant Hill
Join online or contact Development and Communications Manager Krista Vossekuil at (925) 228-5040.
JMLT is a 501 (c)(3) nonprofit, charitable organization recognized by the IRS. All donations are tax deductible in accordance with the law.