Wildlife Corridors: For Survival + Safe Passage
In an era of global climate change, the preservation of intact natural corridors is more crucial than ever before. Countless wild species depend on the protection and continuity of these habitats to survive and adapt. While the East Bay has a number of thriving refuges, they fall short of meeting the necessary size and connectivity requirements for many species. Furthermore, the threat of increasing development further disrupts these already fragile natural pathways.
For the past three decades, John Muir Land Trust (JMLT) has worked  to protect and add key parcels to the 10,000-acre Franklin Ridge Wildlife and Trail Corridor. Located southwest of the city of Martinez in northern Contra Costa County, this vital refuge offers a potential of five unobstructed miles of ridgeline, which serves as a lifeline for over 20 local species.
Today, the Campaign to Expand Franklin Ridge presents an important and timely opportunity to protect the integrity of these refuges. By acquiring newly available privately held lands, we can fill in gaps, expand boundaries, and connect protected lands, ensuring the survival of existing wild places and buffering them against further threats. This is our chance to preserve a crucial habitat and secure the future of the local wildlife that depend on it.
Protecting Bay Area Biodiversity
Franklin Ridge is critical habitat for the federally threatened Alameda whip-snake and the endangered California red-legged frog. While elusive mountain lions and American badgers traverse this area as thoroughfares, raptors like golden eagles and white-tailed kites patrol the skies above. These hills also serve as a migratory bridge for various birds flying to northern California. Every spring, masses of butterflies gather here before flying over the Carquinez Strait. Sheltered valleys on the ridge are biological hotspots for a wide range of wildflowers, including Baby blue eyes and Monkey flower. These valleys creates a unique ecosystem that stands out amidst the Diablo Range mainland.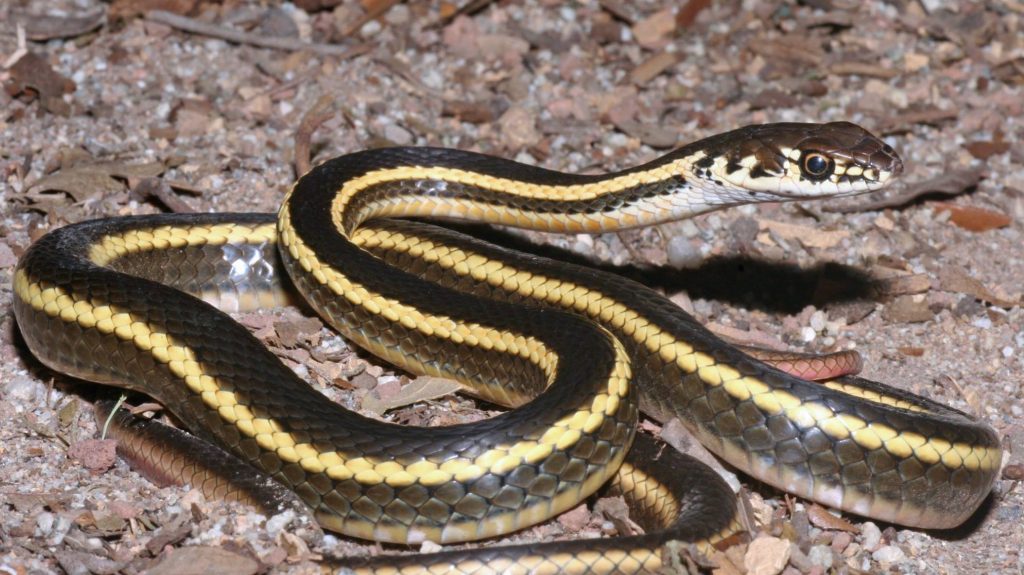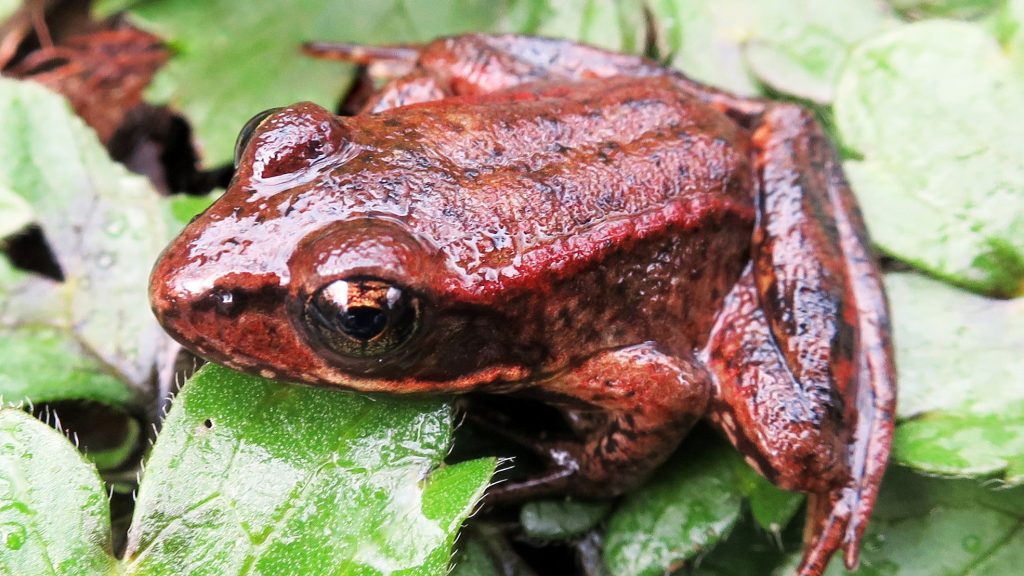 TWO NEW CONSERVATION OPPORTUNITIES
JMLT works with willing landowners to preserve former family ranches and farms. While this process can take years—even decades—there are two properties available now.
Barnett Ranch
Barnett Ranch is a sprawling 134-acre property located at the western end of Franklin Ridge. Its sweeping north-facing grasslands offer breathtaking views of San Francisco Bay, the Marin Headlands, and the northern wine country valleys across San Pablo Bay. The acquisition of Barnett Ranch is a crucial step towards creating an unbroken connection between Fernandez Ranch and the East Bay Regional Park District's Crocket Hills. Such a protected landscape would be a true treasure, providing a valuable asset to the community and for generations to come.
Kenneth Gerlack Preserve
Kenneth Gerlack Preserve is a beautiful 100-acre property that completes the missing segment partially filled with the acquisition of Almond Ranch. Well-defined ravines, hilltops, and plateaus, open grasslands, and deciduous native oak woodlands carpet northernly facing slopes. The views are stunning. The southwest corner completes a segment of the Bay Area Ridge Trail on wide fire trails that has been in the planning stages for decades.
Franklin Ridge is one of those places on the map where it seems "all trails lead here." Protecting Barnett Ranch and Kenneth Gerlack Preserve would connect the Bay Area Ridge Trail and the 50-mile Carquinez Strait Scenic Loop Trail. 
CAMPAIGN HIGHLIGHTS
| | |
| --- | --- |
| |  Offers essential refuge and corridor for native wildlife |
| | Creates a nexus for three major wildlife preserves |
| | Protects endangered and threatened species |
| | Supports the state's 30x30 goals |
| | |
| --- | --- |
| | Connects trails that span 18,000 acres, including the Bay Area Ridge Trail |
| | Provides close-to-home nature and recreation |
| | Expands protected lands adjoining John Muir National Historic Site |
A 30x30 Bullseye
The expansion of Franklin Ridge is a nature-based solution that aligns with Governor Newsom's ambitious 30x30 California Initiative, which aims to conserve 30 percent of California's land and coastal waters by 2030. This initiative fosters a healthy ecosystem, promotes clean air and water, addresses fire mitigation needs, and ensures conditions for the thriving coexistence of plants, wildlife, and people. By supporting the Campaign to Expand Franklin Ridge, we can make a significant contribution to these goals while protecting one of the Bay Area's most vital wildlife habitats.
It's Urgent
Undeveloped ranches in the East Bay are highly sought after for commercial and residential development. When they come on the market, the land trust community must move quickly or they will be gone. California's 30x30 Initiative is making unprecedented public funds available for the purchase of these lands—if communities demonstrate local commitment by contributing their own funds.
Every gift, of any size, makes a difference. We must act now.
PROJECT GOALS
EXPAND
Increase the permanently protected portion of a vital 10,000-acre wilderness corridor
STRENGTHEN
Bolster climate resilience through biodiversity, healthy watershed, and fire mitigation
PROTECT
Preserve vital habitat for native species
CONNECT
Extend trails that advance bold visions for connecting the entire Bay Area
INSPIRE
Foster generations of nature enthusiasts by providing close-to-home outdoor recreation